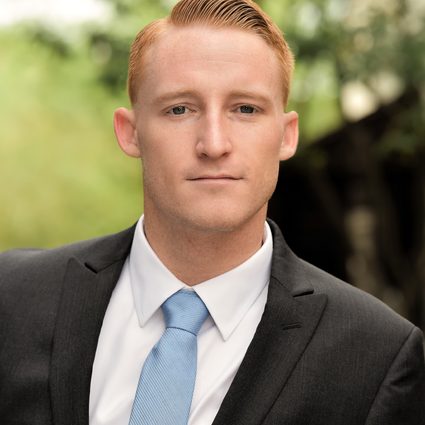 Riley Bishop
Real Estate Specialist
Chat with me live!
A little about me
and why I love real estate
I've been helping families move in the Greater Phoenix Area since 2016, but have called "The Valley" home since 2011 and hope I never have to leave. I'm originally from the San Francisco Bay Area, but now live in Optimist Park, Tempe with my dog Katie. When I'm not assisting my clients with their homes, I love to golf, making it to last-minute Diamondbacks games, and breaking away from the city during our many months of great weather.

I've learned through experience that informed buyers and sellers make the best real estate decisions. My top priority is keeping you updated and educated throughout the buying and selling process to ensure you won't be left wondering if you made the best decision.

My fiduciary responsibility to you is to not only be informed on the latest real estate trends in Arizona, but to be available from Day 1 for any questions or concerns you may have whether you're just starting your search or you closed escrow last year. My 100% commitment is a custom-tailored solution for your next purchase or sale, from consultation to close.


If you or someone you know is getting ready to buy or sell a home in the Greater Phoenix Area, it would be an honor and privilege to help them. Should you have any questions about the buying or selling process, please don't hesitate to call me at (480) 712-8722.

My clients are awesome
here's what they have to say
Loading...